"It was said that every plant in the world grew in the garden of Ibn Ghazi, even those one might call wicked—poisons and rare herbs with magickal properties. And it was said, too, that Ibn Ghazi knew how to make use of them all. He was an alchemist and sorcerer of great repute, a man of wisdom—but his judgment, while lauded, was not often witnessed."

Molly Tanzer, "In the Garden of Ibn Ghazi"
"As for the attitude of rational men of science toward the claims of the marvellous—the whole thing goes back into the remotest beginnings of epistemology. What do we know? How do we know it?"
—H.P. Lovecraft to Fritz Leiber, December 19, 1936
One day, as the story goes, while writer Molly Tanzer was playing Arkham Horror she drew a unique card called "In the Garden of Ibn Ghazi." Fans will recognize this Moorish name as the creator of the alchemical weapon deployed in "The Dunwich Horror" that revealed the otherwise invisible spawn of Yog-Sothoth allowing Armitage, Rice, and Morgan to drive it out of this dimension. Tanzer says she had the most incredible déjà vu of loving a short story by the same name, a short story all about alchemy, transformation, and kidnapping. But despite many thorough internet searches, she kept coming up empty. No such story existed (at least on this side of the veil). So, she wrote it, and it was recently published in the Magazine of Fantasy and Science Fiction, March/April 2021 (purchasable here). It is her first appearance in the magazine and later Tanzer would tweet how special it was to receive in her mailbox a magazine to which she subscribed bearing her name on the cover. With a backstory like that I knew I had to read it. I am grateful to the Magazine of Fantasy and Science Fiction for sending me a gratis e-copy of this issue for the purposes of this review.
Structurally, the story takes many forms but begins as an interview between the protagonist (a writer named Boekner) and The Paris Review. The opening details the exact scenario that occurred with Tanzer, Arkham Horror game and all. Boekner fleshes out the plot and almost immediately the whole thing begins to take on a dream-like feeling. Layers of narrative, shrouded in mystery and time, slowly swirl around obfuscating where the reader is in time and space. Boekner's interview is published and not long thereafter they receive an odd letter from a Mr. Upton de Vries telling them about a play he is putting on in the Pocono Mountains. The play is an old one, the only copy that had existed was discovered in the trunk of a seventeenth century French noblewoman named Marie de Rabutin-Chantal. Rabutin-Chantal was a real historical woman, the Marquise of de Sévigné, a fashionable woman who was known for her letter writing (her letters feature as a plot device in Marcel Proust's IN SEARCH OF LOST TIME).
Boekner decides to accept de Vries invitation and he sends her a plane ticket and some further reading material. This book, an eighteenth century travelogue that marks the story's second structural form, mentions Ibn Ghazi and Boekner wonders if this might be from where Lovecraft borrowed the idea. The fugue deepens. The travelogue says this of Ibn Ghazi, "For who can truly say where the roots of Ibn Ghazi's garden end and those of the more mundane plants of the city begin? What seeds have drifted here or there—what nuts have been dropped in unlikely earth by startled squirrels?" The somewhat humorous image of started squirrels dropping nuts in unlikely earth aside, one can't help but feel that this query applies to the entire scenario. Where do the roots of Ibn Ghazi's garden begin and end indeed.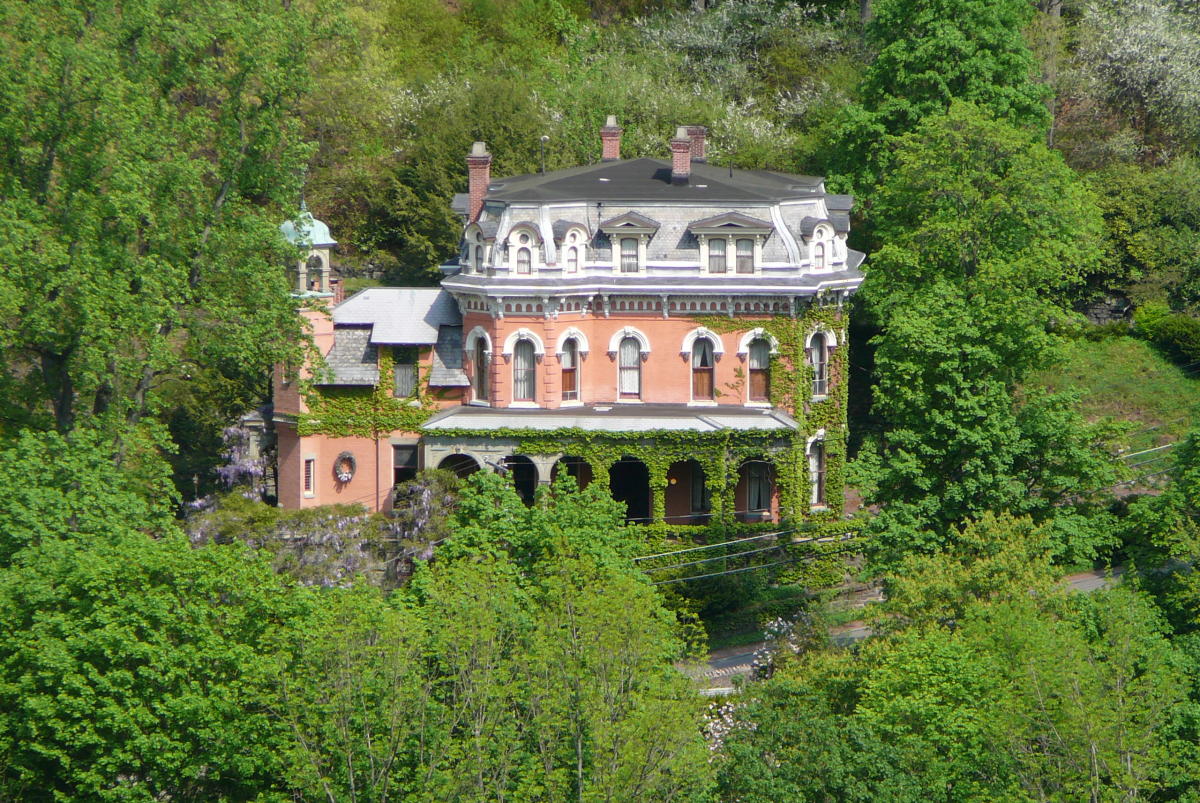 The third structural form comes later in the story when the play de Vries wants to stage is rehearsed and we are treated to portions of the script. This leads to a startling realization by Boekner and the beginning of the unraveling of their reality. The final section of the story is told as a straightforward narrative with spot on pacing and uncomfortable urgency leading to a tenebrous ending.
Tanzer pours an incredible amount of love into this story for true Lovecraft fans, herself included. But for those who have gone beyond HPL's fiction and delved into some of the games, the criticism, and other early writers of weird fiction, there are glittery gems dropped along the way that made me smile warmly, laugh out loud, and feel seen as a true fan. The protagonist's abuse at the pen of S.T. Joshi described as some sort of necessary rite of passage was definitely one of my favorite moments in the story, though casual fans will just gloss right over it. Veteran readers of weird fiction will pick up on Chamberian elements throughout, from the play itself and the French overtones to the stripping away of sanity and the various alchemical processes.
A certain charm is also suffused into the narrative, bringing it to life in a truly authentic way. For example, when Boekner arrives at the mansion in the mountains and is greeted by characters dressed anachronistically, one of their primary concerns is the WiFi connection. In another place, they become hangry, the need for food blocking out all other possible pursuits. There is a kind of joie de vie that runs throughout that is grounding, while at the same time it lends Tanzer's writing a delightful buoyancy. Given the nature of the how the story is told though, and the ease with which readers will sort of misplace themselves in time, these touchstones of reality are not just charming but functionally important as well.
Sexuality provides another elemental layer to this tale. The travelogue section alludes to salacious stories, and Tanzer weaves this into the modern timeline by wondering if Lovecraft (whose sexuality or lack thereof has always been a point of discussion) had gotten his antiquarian jollies by perusing its eighteenth century pages. A bit later in the story a sexual rendezvous of dubious intent plays an important role. Behind all of it is a romanticism breathing through the entire setting: inhale the Pocono mountains, exhale the theater rehearsals, inhale a hint of danger, exhale a hidden story. The alchemy that reveals. From beginning to end it's a sexy story, and that, too, is a part of its charm.
Tanzer writes, in several completely different styles, with ease and grace. She commands the varying disparate elements of the story to work for her and never does that command slip. While more a modern fantasy than a horror story, Tanzer works in enough frightening reminders that the reader never loses the bass line of danger. "I was in the middle of nowhere—no internet or cell reception to call a Lyft, and it was pitch black outside. I hadn't even seen a driveway leading to a road out of here, and who knew where such a road might go, and for how many miles?" Her descriptions are beautiful and evocative. Jacarandas are "showing off;" blossoms "riot;" the "gentle touch" of a hand both "rouses" and "coaxes." Beyond the confidence of her voice though, and more importantly to me, is the love she has for this story that I mentioned above. It was dreamed out of false memory, insisted into reality, and transcribed with urgent longing. This story already existed outside of time, called itself into being through a sort of parthenogenesis, and selected Molly Tanzer to be its adoring midwife. This I felt in every paragraph, behind each word. I loved it, and I think many cultured Lovecraft fans will as well.
In addition to this novella, Molly Tanzer is the author of "The Diabolist's Library" (a trilogy of supernatural Victorian novels beginning with Creatures of Will and Temper), Vermilion (a weird Western novel about the "gunslinging, chain smoking, Stetson-wearing Taoist psychopomp, Elouise "Lou" Merriwether"), two short story collections, and a host of short fiction published in a variety of the best magazines and anthologies. This review was written while listening to Cryo Chamber's album "Hastur."
Until next time, I remain yours in the Black Litany of Nub and Yeg,
~The Bibliothecar